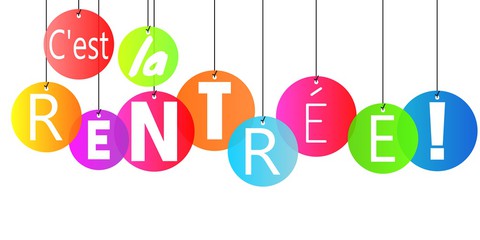 L'APÉ RDV souhaite la bienvenue aux élèves, au personnel scolaire et aux parents de Rose-des-vents et Henderson !
L'école commence ce mardi 4 septembre à 8 h 45 pour tous les élèves de la 1re à la 6e année et ce mercredi 5 septembre à 8 h 45 également pour les élèves de la maternelle. Veuillez trouver le guide pour les nouveaux parents pour la rentrée.
Le traditionnel petit déjeuner de bienvenue de l'APE est organisé pour les parents le mardi 4 et mercredi 5 septembre 2018 de 9h à 10h avec des membres du CA de l'APE. Viennoiseries et café vous seront offertes !
Cette rencontre vous donnera l'occasion de vous retrouver entre parents, de partager et de recevoir les informations nécessaires pour une année scolaire réussie.
Vous serez en mesure de passer vos commandes de repas chauds, lait, pizzas et sushis sous peu. Plus d'information ici.
Pensez aussi à consulter notre calendrier des événements pour les dates importantes. Pensez également à consulter notre page Facebook 
Au plaisir de vous rencontrer.
Chaleureusement
Votre APÉ
Anne Lama, secrétaire APE RDV / 2017-2018
secretaireaperosedesvents@gmail.com
—
The PAC wishes a warm welcome to students, school staff and parents of Rose-des-vents and Henderson!
Students in grades 1 to 6 start school this Tuesday September 4 at 8:45 a.m. and Kindergarten students start school on Wednesday September 5 at 8:45 a.m. Please click here for our new parents'guide.
We invite parents to join us at Rose des Vents for a welcome breakfast from 9 a.m to 10 a.m on Tuesday September 4 and on Wednesday September 5. Come and meet other parents & share and receive important information for a successful school year.
We will be availabe to take your hot lunch, milk, pizza and sushi orders shortly. For more information, please click here.
Please make sure to check out our calendar of events or our Facebook page for our important dates.
We are looking forward to meeting you .
Warmly,
Your  PAC
Anne Lama, RDV PAC secretary / 2017-2018